FLEXIcontent Advanced Links for JCE 2.0.x for J1.5
Extension type

Release date

Thursday, 20 October 2011 00:00

Developer

Emmanuel Danan, Rehne (forum nickname), others

Compatibility

Favourites

231

FLEXIcontent Advanced Links for JCE 2.0.x for J1.5

/downloads/extensions/64-extension-specific/231-flexicontent-advanced-links-for-jce-20x-for-j15.html
Description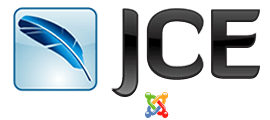 This JCE plugin has been tested with JCE v2.015-v2.0.19 for J1.5 and FLEXIcontent v1.5.x, it should work with all v2.0.x JCE versions
It allows you to create internal links to FLEXIcontent categories, items and tags.

Main features:
Fully SEF compatible,
Advanced routing,
Multi-mapping friendly (secondary categories are identified by a white icon),
Link to categories,
Link to items,
Link to tags
Install procedure:
This plugin is not a standard Joomla! plugin. You have to install it through JCE plugin installer.
Upgrade procedure:
You don't need to uninstall a previous version. The upgrade procedure is automatically managed by the package. Install it again and all files that requires to will be updated.
Download