FLEXIcontent install as a normal component. This is an extension of the "content" of Joomla or "com_content", so it retains all the accounting data with it. Even after uninstalling you keep the content related to Joomla.

Always download it from this url
http://flexicontent.org/downloads/latest-version.html
1 got to Joomla 'extension manager'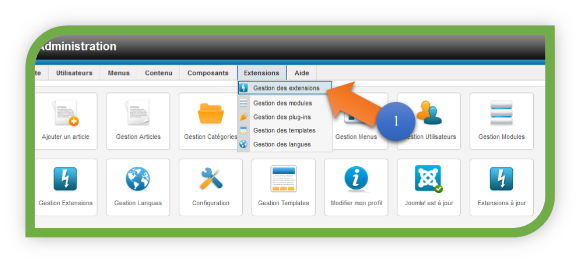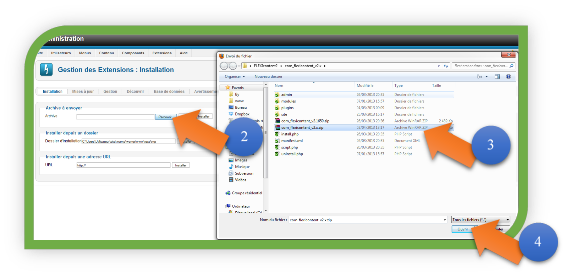 2 Click on browse

3 Choose the download archive

4 Click open, and then "download and install"

After loading you will have a summary page.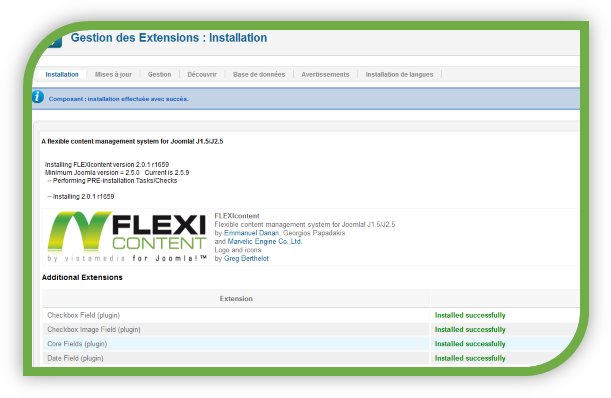 Then you go into the newly installed FLEXIcontent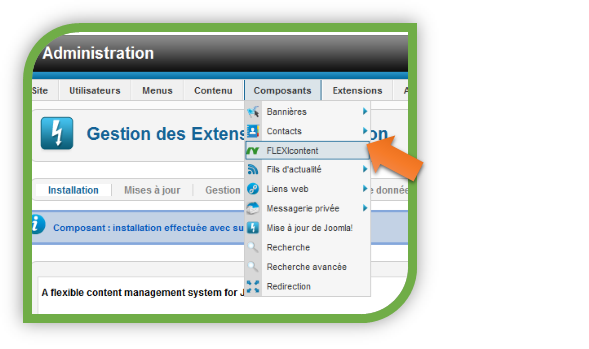 Internal Finishing installation FLEXIcontent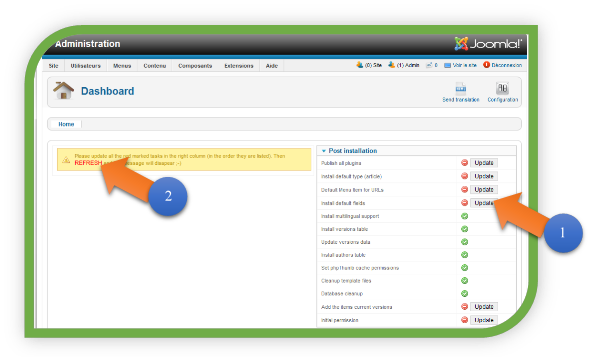 1 Simply click on all updates buttons
2 Then click REFRESH


3 After reloading, you will be asked to open and save the global configuration (to avoid any concern of settings).

4 Made just a "save and close" to start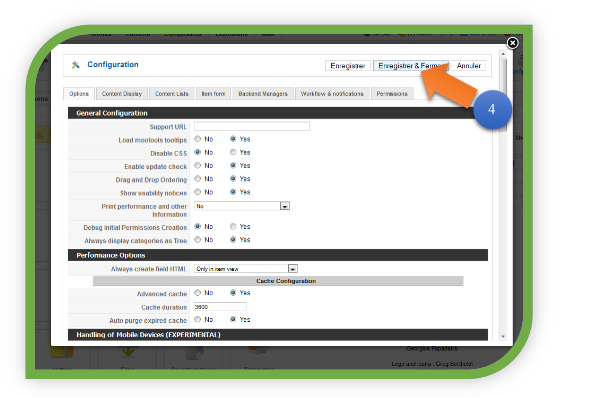 FLEXIcontent is now correctly installed. It's finished!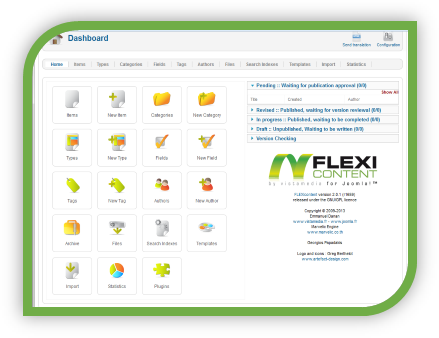 Tutoriel offert par http://www.com3elles.com, plus de tutos sur notre site