FLEXIcontent's website is officially online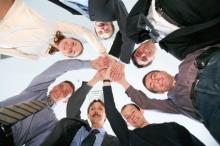 After a long work on the content and documentation especially in French, I finally decided to open the FLEXIcontent dedicated website today.
This site is still in beta version and contains sometimes a strange mixture between French and English. Even if it's not perfect, I think this temporary solution is probably better than nothing and Google translate is able to provide you an understandable translation of the pages that aren't available in English.
I will do my best to translate the French content into English as soon as possible, but if you could provide some help for these translations, I would really appreciate. By the way, my English is far to be perfect and all suggestions to reformulate my thoughts are always welcome. Feel free to post in the "Site content" forum.
The support forum is divided into two separate parts, the French forum and the international forum. You can post your support request and our team will do its best to provide the required help. Please, don't forget that the success of a support forum and more generally of an open source depends on the involvement of the community. And YOU are the community.
We count on you for the involvement as much as you can count on us to provide a powerful bug free component…
… for FREE.
Published by
Emmanuel Danan
Created
04 October 2009