Happy New Year 2010, documentation and Joomla 1.6...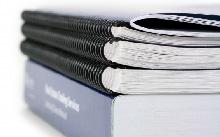 First off all best wishes to all FLEXIcontent's users, may this year be successful for you, your family and all the people you love.
You probably noticed that we are a little late concerning the release plans but we keep on working hard to make this 1.5 release very stable.
In between we received some Christmas gift from our community members: new translations, new addons and a very exciting documentation.
As I was away for about 15 days (to avoid being killed by my wife), I need to go through the forum to list and test everything but all what I have seen up to now is really amazing, tutorials, video tutorials, modules, fields, tricks, admin template, language packs and probably more...
As soon as I will be finished I'll create a dedicated area for that on the website to be sure to give credits to all the contributors for their work.
Ken Mc Donald (kenmcd) has started an awesome documentation job that will make the happiness of many users. I think some screenshots are better than a long talk.
The Thai team from my partner Akarawuth has finished the first part of the adaptation for Joomla 1.6 alpha2. As J!1.6 isn't achieved at all, FLEXIcontent isn't finished either but the following pack is installable and 80% usable in Joomla 1.6
Please do not post any bug or support request in the forum concerning this experimental package; it's just for those who wish to play with it. FLEXIcontent will be followed and ready for the new exciting Joomla 1.6 version as soon it will be released.
By the way, I finally decided to release FLEXIaccess as commercial GPL very soon to allow everybody to use the most powerful Intranet solution ever developed for Joomla!. More information and screenshots very soon, stay tuned ;-) ...
Published by
Emmanuel Danan
Created
11 January 2010