Dev news : Big update of universal module
Hello we prepare 2.2.1 (only correction) and 2.3.0 (big feature inside), and we have pleasure to announce :
Now universal module templating is complete : now you can create your template with your xml without any mix (tuto here)
Same correction is comming on menu link
We done a big update on carrousel template
Carrousel mode :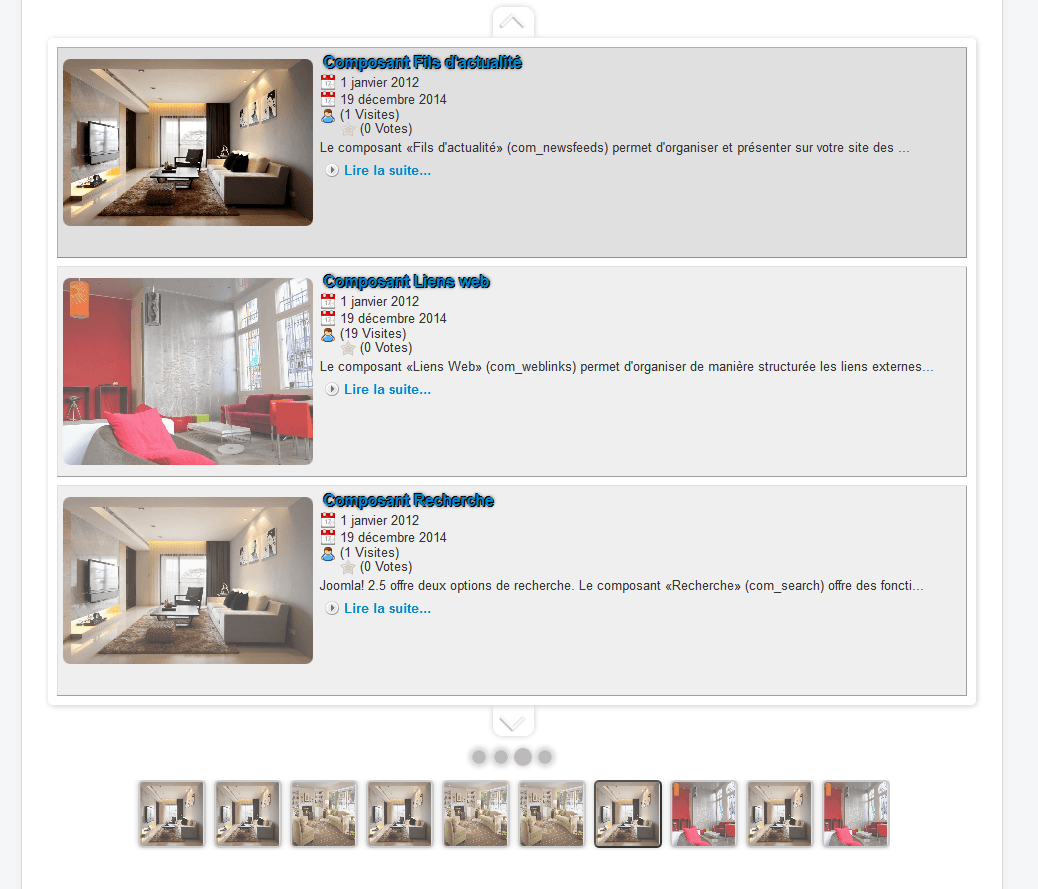 - RESPONCIVE in both dimensions ... or fixed in 1-dimension (module is responsive AND content too)
- PERFORMANCE-WISE  and smooth operating (in ALL cases ??)
- SLIDESHOW now easily configured (because of new responsive design)
- instant update on window-resize
- it has touch-drag slide
- it has mouse-drag slide  (optionally enabled)
- image is auto-fitting ... !!!
- the new smart content placement (floated Right/Left, cleared Above/Below, overlayed )
- paddings, borders, margins are supported via parameters ... via inner ITEM container
- FEATURED items can now be in 1-8 columns
- New CSS for better display (looks better asap)
- Choose image or bootstrap icon for navigation


- Adding Current category scope
- REVISED universal module parameters of layout, now:
 a. easier to configure
 b. easier to make custom templates, just copy .php , .xml files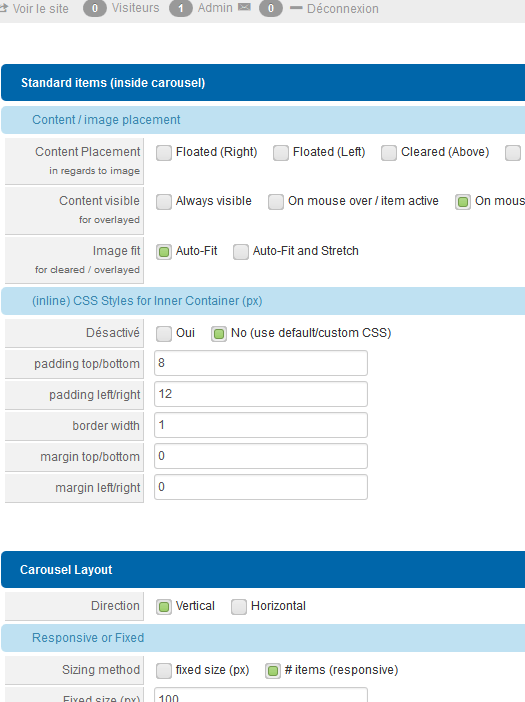 - (not NEW) PAGE handles recalculation on resize
- (not NEW) ITEM handles auto-scrolled
- (not NEW) ITEM handles / PAGE handles / ITEMs in carousel follow focus of each-other
- (not NEW) smart handling of "active items", no page walk unless needed
- other ... !!
-
Published by
Yannick Berges
Created
17 December 2014